The arrival of blockchain explorers offers detailed information on crypto transactions, addresses, and blocks. They are software instruments that help users to search for data and explore information related to blockchains. They are quite similar to search engines. Blockchain explorers make use of APIs to link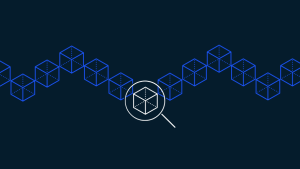 with blockchain nodes to find information regarding blockchain, such as contact addresses, blocks, transactions, etc.
Apart from providing information on transaction status on distributed ledgers, they can also create reports on data points connected to transactions on the blockchain. Here is the list of the best 10 blockchain explorers.
Blockchain.com Block Explorer
This is one of the most popular blockchain explorers for Bitcoin. It is one of the first services that provided information on the bitcoin blockchain. Therefore, Blockchain.com Block Explorer is a highly trusted blockchain explorer in the market. 
Coinmarketcap Blockchain Explorer
Coinmarketcap Blockchain Explorer is a comparatively new blockchain explorer. However, the site is extremely popular among crypto enthusiasts. It possesses a simple design that offers a smooth user experience. 
TokenView Blockchain Explorer
TokenView Blockchain Explorer extends its support to over 100 cryptocurrencies. It also has features like block reward winners. pending transactions list, active wallets per day, daily trade volumes, etc.
Blockchair Blockchain Explorer
Blockchair Blockchain Explorer is a popular tool among bitcoin users. It is an ideal blockchain explorer for users who need detailed information regarding their crypto transactions. It offers information on cryptocurrencies like Ethereum, Bitcoin, Bitcoin Cash, Ripple, and Litecoin. 
BlockCypher Blockchain Explorer
This is an open-source, free blockchain explorer that provides a wide range of information to users. It also provides features to block the estimations for confirmation time, and data points like addresses, blocks, and transactions on the blockchain network. 
TradeBlock Blockchain Explorer
This is a popular blockchain explorer that has a competitive edge over the other explorers. It has a simple interface to track transactions and search for wallets. It also has an extensive range of useful tools and trustable functionality.
BTC.com Blockchain Explorer
BTC.com Blockchain Explorer is a new option in the crypto market. However, it was successful in establishing itself as a trustable crypto choice. It is easy, dependable, and quick to explore the bitcoin blockchain using this blockchain explorer. 
Bitcoin.com Blockchain Explorer
This is a powerful yet simple blockchain explorer that offers a clean interface to find BCH and BTC transactions. This tool can scan the QR codes of various bitcoin addresses, which is one of the major attractions of this site.
Blocktrail blockchain explorer
This blockchain explorer displays various metrics like the recommended fee, the mempool size, Hashrate distribution per pool, block feed, etc. Users also get to download the whole transaction history related to public addresses in a CSV format.
BitcoinChain Blockchain Explorer
The BitcoinChain Blockchain Explorer offers a real-time view of the searched blockchain straight from the homepage. The tool also offers a wide plethora of extra information on the blockchain. The best feature of the site is that it is easy to find everything on this explorer as it is well-organized.